Loft Conversions in Sutton
Over recent years the demand for loft conversions in Sutton and the surrounding areas has increased dramatically. Home owners are increasingly choosing to extend into their roof space, rather than to the rear or side of their properties. In fact, due to space constraints and planning restrictions, which apply to many properties in the area, a loft conversion may be your only viable option.
Why are loft conversions so popular?
The increased demand can probably be traced back to 2015, when government legislation was passed, relaxing planning permission rules. These changes allowed loft conversions in Sutton to be built under permitted development in many cases, removing the need to go through the costly and unpredictable process of gaining planning permission.
Loft conversions are also considerably cheaper, and quicker to build
than rear or side extensions, which often require extensive groundworks.
The cost will naturally depend on the size and complexity of the build.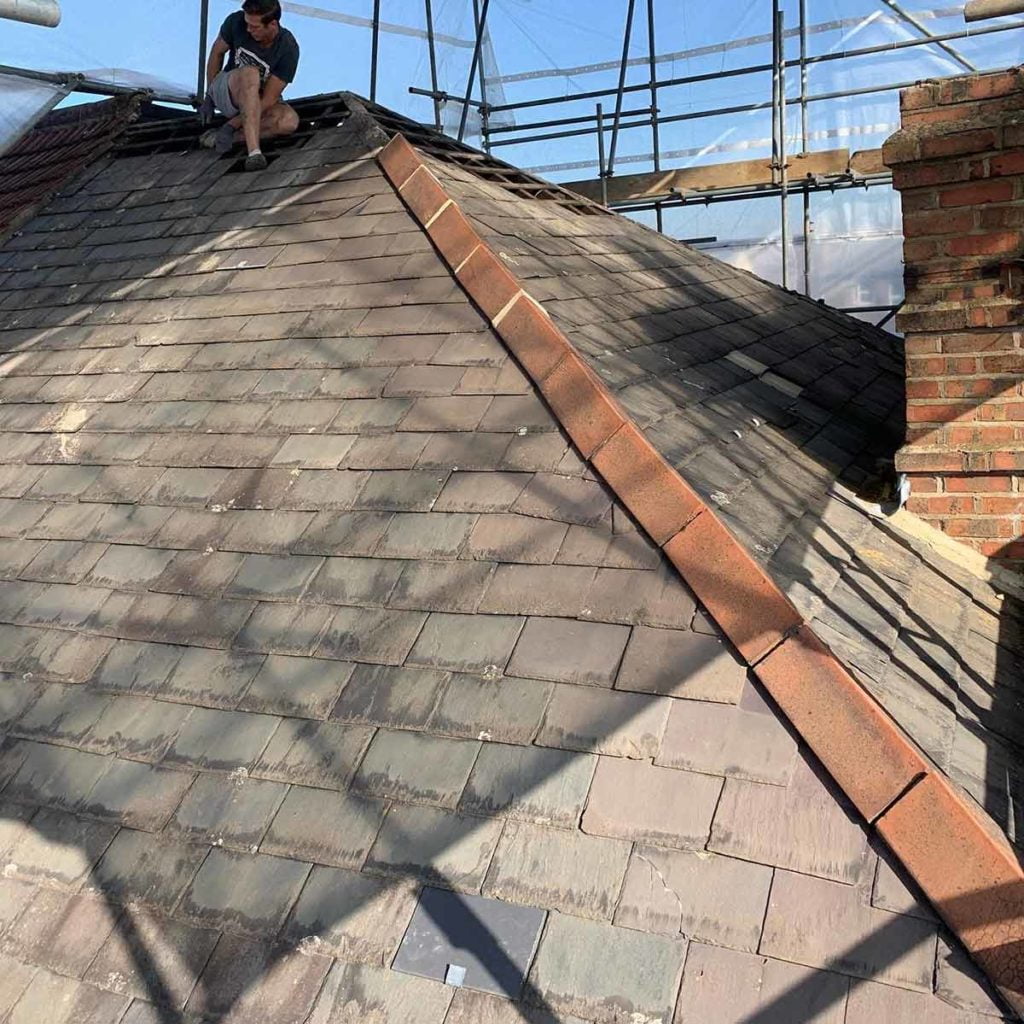 I live in Sutton and I'd like a loft conversion… but where do I start?
If you're thinking about a loft conversion but aren't sure where to begin, don't worry, we'll help you through every stage, from start to finish.
The first step is to arrange your free consultation.
We'll agree a convenient time to visit your property, to review what's possible and advise you on the practicalities, while offering suggestions of how to get the very best out of the available space. Based on this, we'll provide a no obligation quote*, with an estimated start and completion time, for a top-quality loft conversion, tailored to your needs.
What is the cost of a loft conversion in Sutton?
While it's not quite like asking "How long is a piece of string?" There isn't simple answer to this question. Types of loft conversions in Sutton vary and every project is different, so it's impossible to give an accurate cost, without a proper evaluation of your loft space and your specific requirements.
So why not arrange a free consultation and quote?  At least you know that won't cost anything!
How long will my loft conversion take?
Again that depends on the complexity of the project. For example a simple Velux loft conversion may take 3-4 weeks whereas a Dormer style loft conversion may take 6-8 weeks.
You can find out more about the different styles of loft conversion, along with other helpful information on our main loft conversions page.
Useful information about loft conversions in Sutton
Specific advice relating to loft conversions in Sutton, including building control and planning, can be found on the Planning and Building section of the London Borough of Sutton website.
You will also find useful information on The Planning Portal – The official government website for general planning advice.
*While we do our utmost to stick to these estimates, unforeseen factors may affect cost or timing of the project. We will keep you informed of any potential extra costs or delays as soon they arise.
While we are based in the London borough of Sutton, our loft conversion expertise is available to neighbouring areas.
Like most good builders, the majority of our work is generated through word of mouth. This is important to us, because we believe it demonstrates consistent client satisfaction. But don't just take our word for it, here's what our customers think…
"Bobby and his team recently put wooden floor down in my sitting room, dining room, and hallway. The quality of the flooring and workmanship was top notch. They cleaned up at the end of each working day and kept disruption to a minimum. We also had extra electrical sockets fitted and they made good any plastering where needed. All in all I found Bobby and his team to be polite, cheerful, reliable and honest. His quote was very reasonable and I would not hesitate to recommend him to anyone."
"I desperately need a new bathroom, but being 90, I was somewhat nervous about the disruption. My son-in-law recommended Bobby. It was a big relief to have such friendly and considerate people working in the house. What's more they did a fantastic job! I couldn't be happier."
"Bobby and his team converted half our garage into an office. They have done an exceptional job and we are extremely pleased with the work done. They have great attention to detail and we would recommend them to family and friends. We will definitely use BuildOn again in the near future. They are extremely polite, happy and very nice people to have around and were tidy after each day. Thanks guys !!!"
"Extension with total kitchen rebuild and fitting, tiling and much more, input of design and decorating too. 100% happy. Fitted in with the family. Certainly would use and refer."
"Bobby and the lads did a fantastic job on our rear and 1st floor side extension. Workmanship and finish were of the highest quality.I would recommend Buildon without hesitation."
"They were amazing and really tidy. They were fantastic and a top find."
"Bobby added an extension to the side of our house and converted the garage to make a whole new living space to our home. We were absolutely delighted with the work carried out. He was easy to deal with. I would highly recommend him."
"I wanted a garden studio that is ok to work in all year round. Now I've got a lovely custom built space, thanks to Buildon."
"Good Quality and excellent service!"